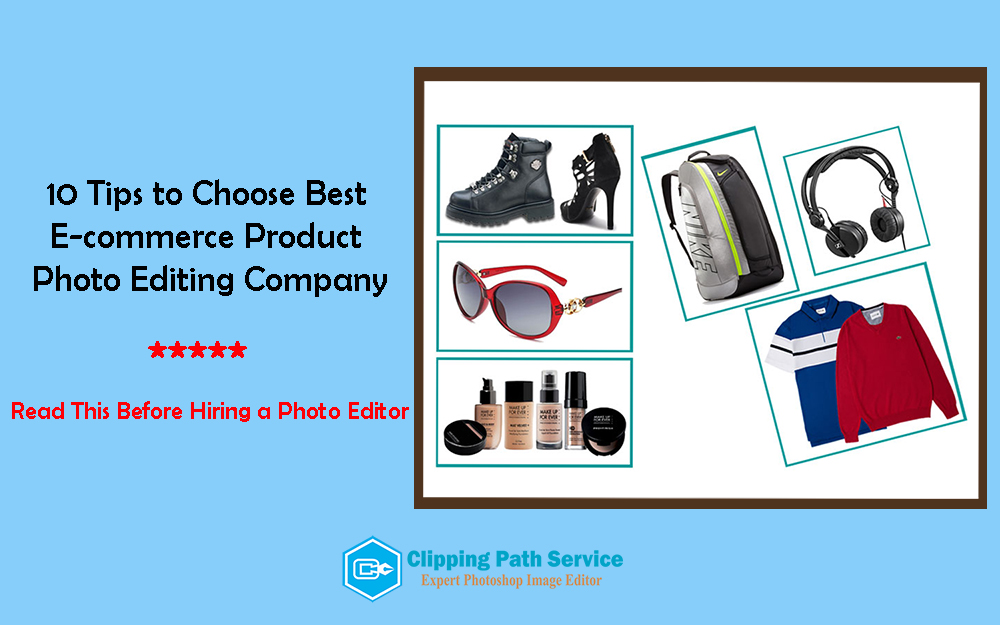 10 Tips to Choose Best E-commerce Product Photo Editing Company
Hello guys, today I'm going to share with you some valuable and helpful points on "how to choose best ecommerce product photo editing company". E-commerce product photos are the main focal point to catch your targeted customers. No one can ignore to have beautiful product photos in his eCommerce website. You can easily describe a thousand words by an attractive product photo in front of your product buyers. Customers easily memorize 85% what they have seen and 15% memorize what they have read. So, think that how valuable to display good looking and attractive product photos.
Your product photographer is the first step to take your product photos. They can take your original product photos. But they can not make your product photos attractive by retouch. So, if you want to see your valuable product photos more catchy, you need to hire an ecommerce product photo editing service provider. But I know that a big question is rounding in your head which is how to find out or choose the best product photo editing company. Below, I have written some important and valuable points on that.
1. Check Company Website
First of all, I suggest you check the photo editing service provider or company website. In the website, you will get more information about what they are doing and providing. That information will give you a moderate overview or concept on their entire service and activities. Check their service section make sure they are providing that specific service which you are looking. Because some companies are providing some specific services as well as some companies are offering all kind of photo editing services. In product photo editing sector, clipping path service and background removal service is common. But all of the companies are not providing best color correction service, retouching, photo restoration, ghost mannequin or dress neck joint service. That's why find out your specific service section from the website and read their service details. If you think that they are providing your targeted service then you can check the bellow points.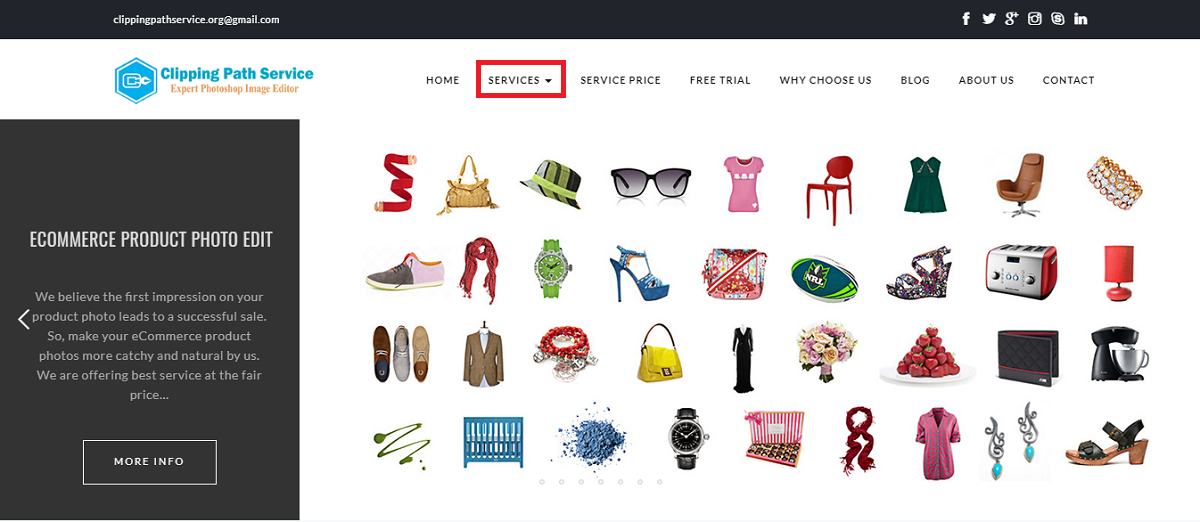 2. Terms and Conditions
This is one of the valuable parts to hire a professional product photo editing service provider. If you are sure that they are providing your targeted service, then you just need to be clear about their service term and conditions. If you find their terms and conditions are user-friendly then you can go to the next step. If you have any doubt or question to know about something then frequently ask them to be clear. Because you need to make sure that all the terms and conditions are positive for you. We think that a professional and best service provider's terms and conditions are only for providing non-stop high-quality service without any complexity. Good terms and conditions will keep both buyer and seller very satisfy and happy.
3. Check Some Previous Client Review
Previous client review will give you a short idea about their service quality. If you find most of the reviews are positive then you can stay with them. Though you should check is their review real or normally displaying. If they use believe worthy review then okay. This section will give you some short focus on their service quality. So, keep in mind about this point when you will choose a photo editing company for your eCommerce product photos.

4. Client Support/Caring Team
This point is physiological ability to find out some hidden issue of a photo editing company. Client support quality represents a company working mode and their seriousness for a new client or customer. When you knock them to know any issue, then if you get an instant or very fast reply with proper information that means you should take them positively. If they care your question then think that they are very serious about you and your projects. If they make late then think that they are not serious about your project. At this stage don't waste your valuable time to wait for them. So, don't forget this vital and important issue.
5. Check Their Photo Editing Method
There are many ways to do a same photo editing task. But all the processes are not professional and effective for your photos to get a perfect result. Keep in mind that good and professional photo editors are always applying and use updated techniques and software. They don't use any shortest method. Because shortest method never provides 100% accurate result and shape.
Suppose, you need to remove background from image. For that, first, you need to select your targeted object properly. There are two ways to select the picture or object. One is pen tool and another is a magic tool. Both of these two processes will not give you 100% accurate result. Only Photoshop pent tool will provide you 100% accurate result. If your service provider applies magic tool then your photo edge shape will not accurate. For that, before hiring or choosing a product image editing company, you need to make sure about their working method. If they use updated and best method then you can go to the next step.
6. Number of Photoshop Expert Editor
This point is very important to know that how many expert photo editor they have. Otherwise, they will be late to deliver your done photos. If you have huge eCommerce product photo need to edit within a very short time, then you need to check the company's expert photo editors or designers. Some new companies who have not enough expert designers to process bulk photos within a short time. But they can tell you that they will deliver your photos within the time. In that case, you can test them with a small part of your photos. One effective way to make an idea about their designer quantity and office condition is that you can make a Skype video call with the support team to see the office condition. That will give you a clear overview is they capable to do your big project.
7. Turnaround Time / Delivery Time
We all know that time is very valuable to all. So, before hiring or choosing a photo editing service provider you need to know them about your turnaround time or your expected time. If they give you the commitment to deliver your all files within your targeted delivery time then you can consider them. But you should tell them very clearly. Additionally, you can make a condition with them. Such as, you will be able to cancel the order if they will fail to deliver your files within your targeted time. So, consider this significant point.
8. Use a Free Trial Option
Most of the ecommerce product photo editing companies are offering the free trial option for one or two images. By using the free trial option you can easily evaluate the working proficiency and the result. So, before making a final agreement you should use their free trial option. Keep in mind that some non-professional companies are providing high-quality service at the time of free trial. But for the main project, they are not providing the best quality service as like the free trial. So, tell your service provider that you need same quality service as like the free trial service quality. Otherwise, you will be able to cancel or reduce the order budget.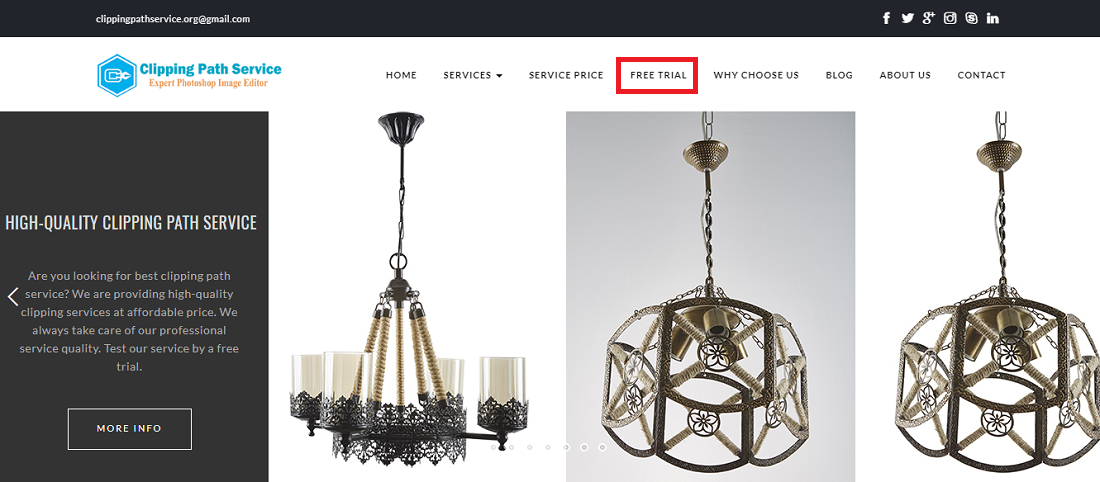 9. Compare Service Price
Price is the main term to make both buyer and seller be happy and satisfy. The company will do work for you for the money. And you will pay the money for getting the best result. So, we support the fair price for eCommerce product image editing service. Fair price will make both buyer and seller happy and satisfy. You know there are some self-marketing companies who will offer your very low price than the fair price. But it's practically proven that they will not give you 100% accurate and high-quality service. Also, they will not deliver your files within your time. So, don't waste your valuable time to get lowest price service. If you are new in this field then you can ask about the service price to some well-known company to compare. This way will give you a clear idea about the service price. After that, select a company who are offering high-quality service at the reasonable price.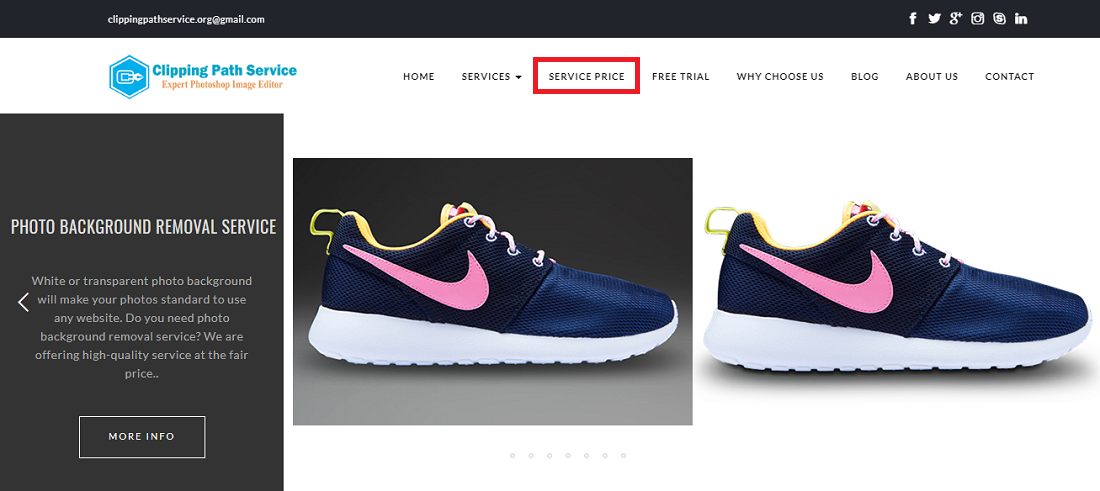 10. Revision Option
First, let me clear that maybe you don't need to request for revision to most of the professional photo editing company. The expert company will give you 100% accurate result at the first time. But sometimes you will need to change something. For that check their revision options. Most of the companies are offering basic and simple revision at free. But if you need complex edit or revision then check let you clear by discussing with them. Best well-known companies are offering unlimited revision until client satisfaction. Client satisfaction is the main asset in this sector.
At the end of this topic, I think now you are clear on how to choose best ecommerce product photo editing company. We are Clipping Path Service Org is one of the best award-winning product photo editing service provider. All our services are in the reasonable price range. You can test us for your any kind of photo editing service. More topics are coming soon. So, subscribe us. Good wish for your new ecommerce business. 🙂
All Kind of Photo Editing Service at Reasonable Price with Timely Delivery

We are Photoshop & Illustrator expert graphic designer. We are providing best image editing service at the reasonable price. If you want to test our professional work quality, just click on the free trial. Do you need price quotation for your bulk images then connected with us by clicking on the price quote.